Welcome to the website section that works in tandem with Explore Art on Campus at Iowa State University!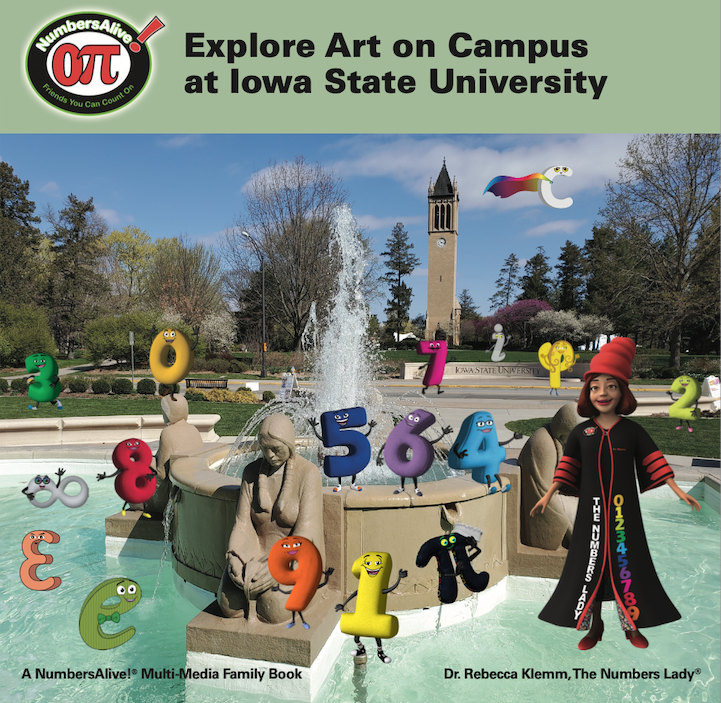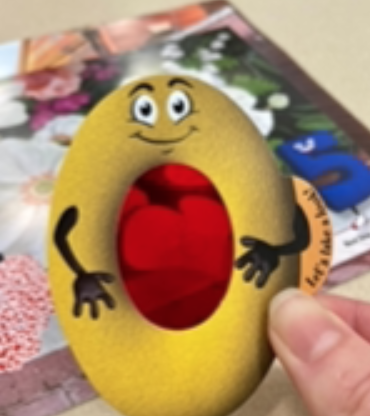 Explore Art on Campus at Iowa State University is a tandem set of books:
A physical 100% glossy full-color visual book that includes a decoder shaped like the NumbersAlive! Team Ten Character Zero.
A digital, updatable, website book with 29 "chapters." Each "chapter" is identified by a thumbnail image of the art or landmark in the physical book.
I created both books to be read together.
Each chapter of the digital book includes the following four sections, titled as:
About the Art;
About the Artist(s);
Relevant Terminology/History; and
Learning Guide.
The Learning Guide consists only of questions for ALL ages to ponder with colleagues, classmates, family, or friends.
STEAM activities or games inspired or related to the art will be added as a separate tab of NumbersAlive! Foundation website later this fall. This tab currently includes over 200 printable pages of information.
How to Read the Set of Tandem Books
Grab one or more friends or family members ready to discuss ideas. Open your copy of the physical book. Take out the Zero decoder. Select a sculpture or installation that intrigues you.
Read the "redhat" text and thoughts raised by the speaking Team Ten or STEM Squad Characters. Explore the hidden blue image. Click the website thumbnail about the art while keeping the physical book open to the specific two-page spread of the same art.
Read the website materials about the art, the artist(s), linked terminology, history, or topics connected to the art, or issues raised by the Team Ten or STEM Squad Characters.
Then begin reading the Learning Guide questions together and let the extensive exploring and learning begin.
To lifelong learning!
Rebecca Klemm, PhD
Other information:
If the conversation or discussion wanes, bring up one of my favorite discussion questions:
If an octopus loses one leg, is it still an octopus?
You might be amazed by the depth of serious comments to such a short superficially simple numeric question.
As a website, the digital "book" material will be updated periodically. If you find relevant information we should include, or if you find text that needs updating, please write to numbers@numbersalive.org.
The physical book is only available from Iowa State University Museums or through this website. If you want to purchase a copy of the physical book, please donate $28 to NumbersAlive! Foundation using the donate button above. Then write to rebecca@numbersalive.org with the delivery address and name of the recipient(s) so I can sign the book to them. We will ship once we are notified that payment was received. The notification should be immediate.
Explore THE ART
Explore LANDMARKS
DMV Art by ISU Artists
Art on ISU website content curated by Dr. Rebecca Klemm, Jamie Mitchell & Layla Mitchell