---
Supporting Ukraine With Numbers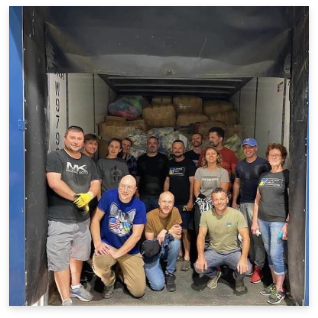 Over 20 United Help Ukraine staff and volunteers arrived at the NumbersAlive! warehouse with an empty 53-ft container on September 23, 2022 and left full with over 700 shipping boxes of NumbersAlive!'s unique wood puzzles and soft & cuddly math learning tools for teachers and children in eastern Ukraine. Teachers and children began receiving the learning tools at the end of November 2022.
"Thank you for trusting our organization with your wonderful toys. The NumbersAlive toys have brought joy, warmth, and happiness to so many children in Ukraine this Holiday Season! Seeing the kids holding a number and smiling is priceless."
– Maryna Baydyuk, Head of United Help Ukraine
On December 26, 2022, Dr. Klemm was interviewed live on Fox News from NY. – Click here to watch interview
---
NumbersAlive! is thrilled to announce their entry in the Betty White Unites Exhibit at Zenith Gallery in Washington, DC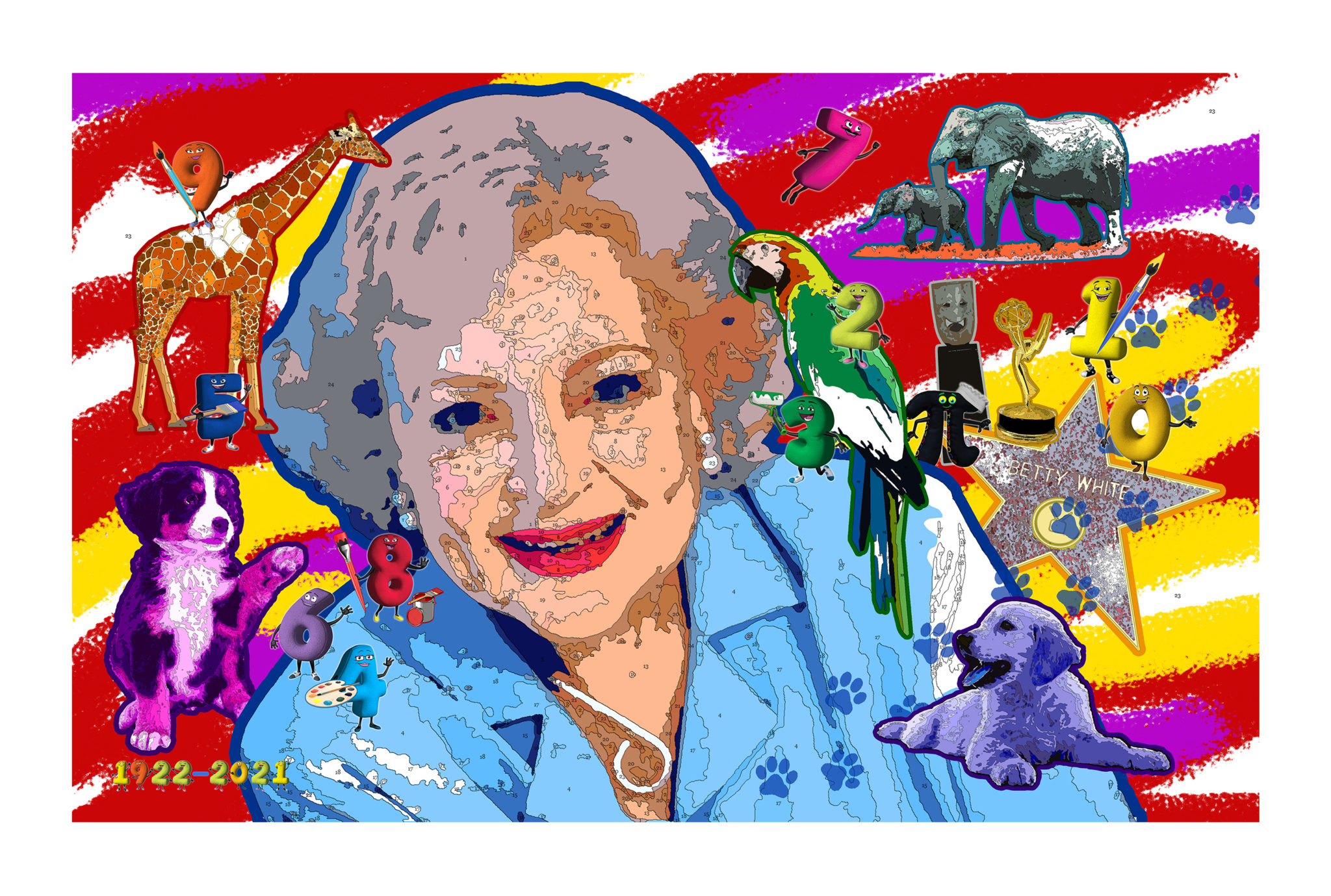 Rebecca Klemm and Ruth E. Green created Betty White: Paint by NumbersAlive! which was in the show with 20 other artists at the Zenith Gallery in Washington, DC. This show honored the life of Betty White and was on display from January 14, 2022 – January 29, 2022. It received press from around the world, as well as the Washington Post, Huffington Post, and local Washington, DC television stations. We learned that Betty White was not only loved by people in the United States, but also by people around the world.
To read the press releases, please click here.
---
NumbersAlive! Needs Young People Ages 8-16 To Voice Turtles, Fish, Birds, Sculptures & Plants In Our Video Series, Our Magical Garden!
Follow the adventures of Big Boy, Turtle King of the pond, his turtle buddies, Dauphin and Sneaky and team of five fish. Plus hear the stories of the pond and garden plants, Dead Duck master of the garden sculptures, popcorn birds, and the baby birds born in Our Magical Garden.
Watch the trailer above and e-mail Dr. Klemm at info@numbersalive.org if interesting in participating.