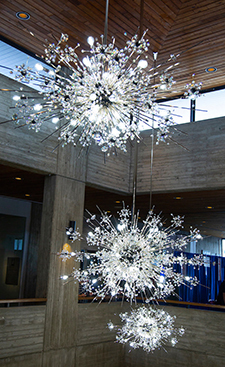 About the Art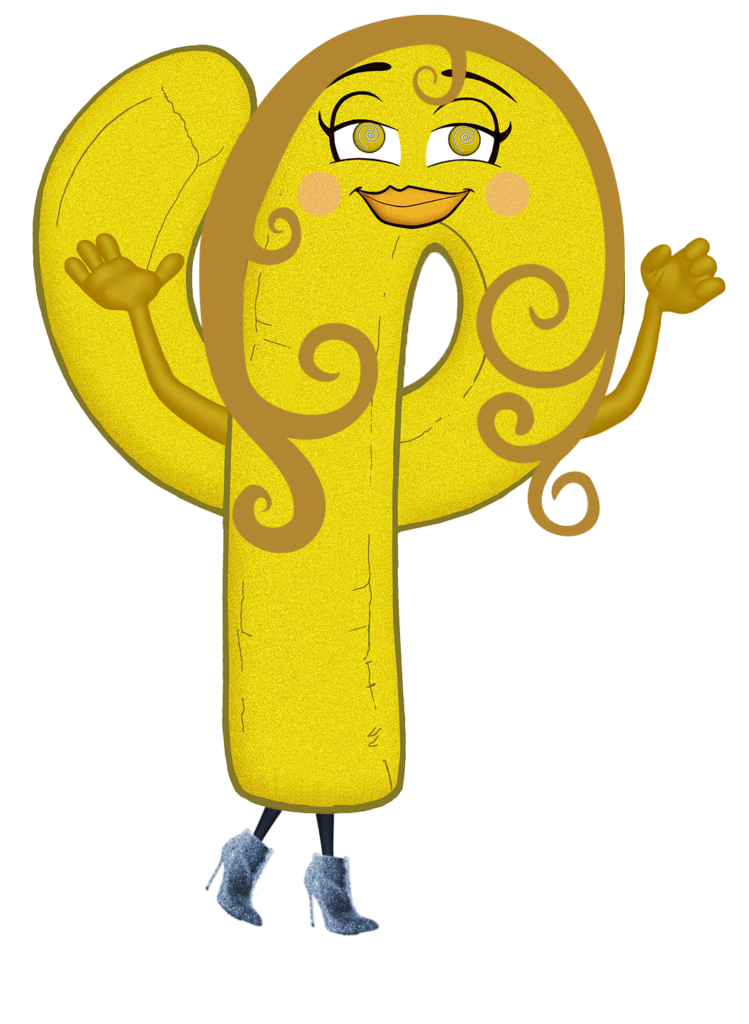 Outside the Brunnier Art Museum in the lobby of the Scheman Building at Iowa State University hangs the installation titled Met Chandeliers.
The pair of smaller chandeliers include 39 LED light bulbs each and flank a large central chandelier which has 54 light bulbs, not to mention hundreds of individual cut Swarovski crystal elements. As you can imagine, they are bright!
The Met Chandeliers were created by the Austrian glass firm J. & L. Lobmeyr. Founded in Vienna in 1823, the firm is still owned by the same family, today run by the 6th generation of that family.
In 1966 Austria gifted the US chandeliers in thanks for post-WWII recovery aid and placed them in the then newly constructed Metropolitan Opera House at Lincoln Center in New York City. Those original chandeliers continue to amaze opera goers and tourists from around the world. Met Chandeliers became the name of the replicate 2019 installation in Iowa State University.
Designed between 1963 and 1966 by Hans Harald Rath, at the time the 4th generation of the family to own and manage the Lobmeyr firm, the starburst design was inspired by images of distant galaxies. The "sputnik" style was very much part of Mid-century Modern design, as new knowledge of space was now readily available to the public. Each chandelier is made with hundreds of cut Swarovski crystals that twinkle and refract the light beautifully.
The Scheman Building was conceived of and designed in the same mid-century 1960s period of the chandeliers, although the Scheman Building was not completed until 1975. The architecture of each building of the Iowa State Center is a reflection of the Brutalist design style used in that period; it is full of hard concrete walls and warm cedar ceilings. The addition of the Met Chandeliers perfectly fits into the period and style of the architecture, both softening and complementing the gray concrete of the atrium and building. The chandeliers are meant to impress visitors with their brilliance, but they also are an important addition to the University Museum's
About the Artist
Hans Harald Rath (1904-1968) was born in Vienna, Austria into the J. & L. Lobmeyr crystal dynasty. In 1938, he gained control of the J. & L. Lobmeyr brand, continuing the family company for the fourth generation. Like his father and great-uncle, he maintained close relationships with the consequential artists of his time and with the Vienna School of Arts and Crafts.
Rath was known for his famous and striking designs of crystal chandeliers. During his quest to create a chandelier that was unique and unlike any other, he visited New York's Metropolitan Opera, whose chandeliers Rath designed from his hotel room while staying in the city. Not only did Rath create designs in a starburst style inspired by The Big Bang evoking a celestial theme revealed at the opera opening in 1966, but he also created geometric faceted crystal sconces for various areas of the opera house.
Rath mainly focused on the lighting branch of the J. & L. Lobmeyr company but also created innovative designs such as the "Alpha" series of mouth blown color crystals that continued to put J. & L. Lobmeyr on the map. His designs even after his death, continue to inspire and remain everlasting pieces to complement the most refined interior spaces. See below.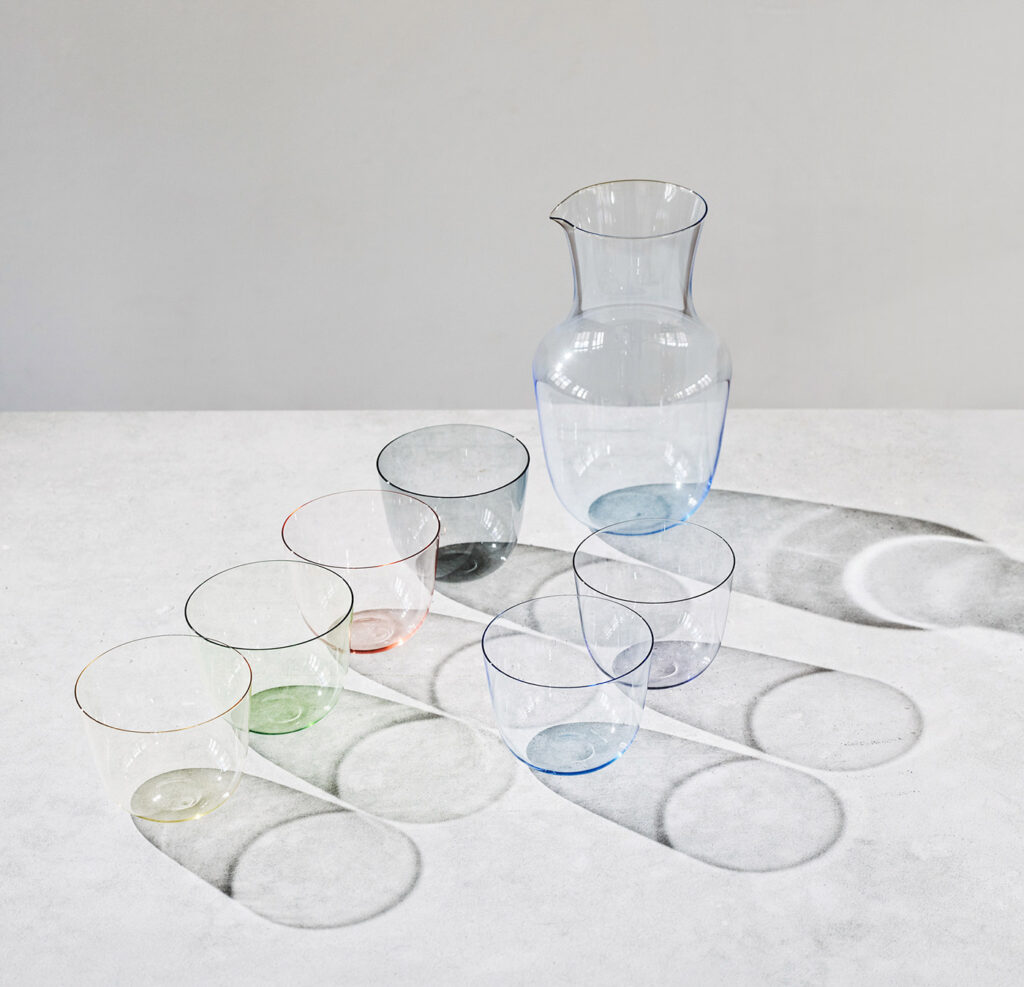 Drinking Set No.267 — Alpha Colours, Hans Harald Rath, 1952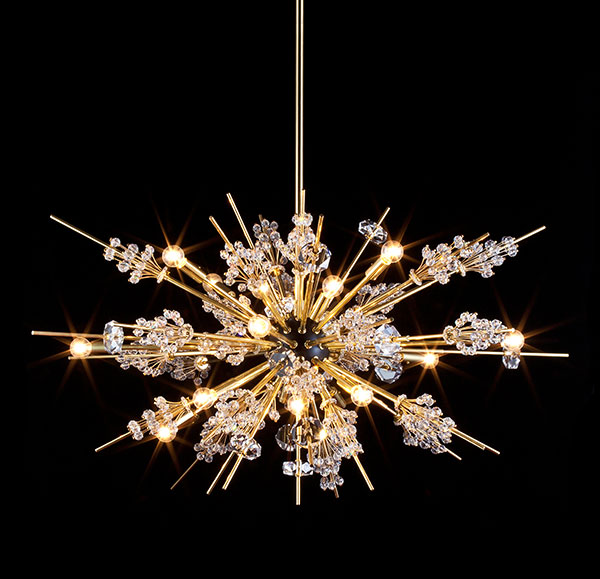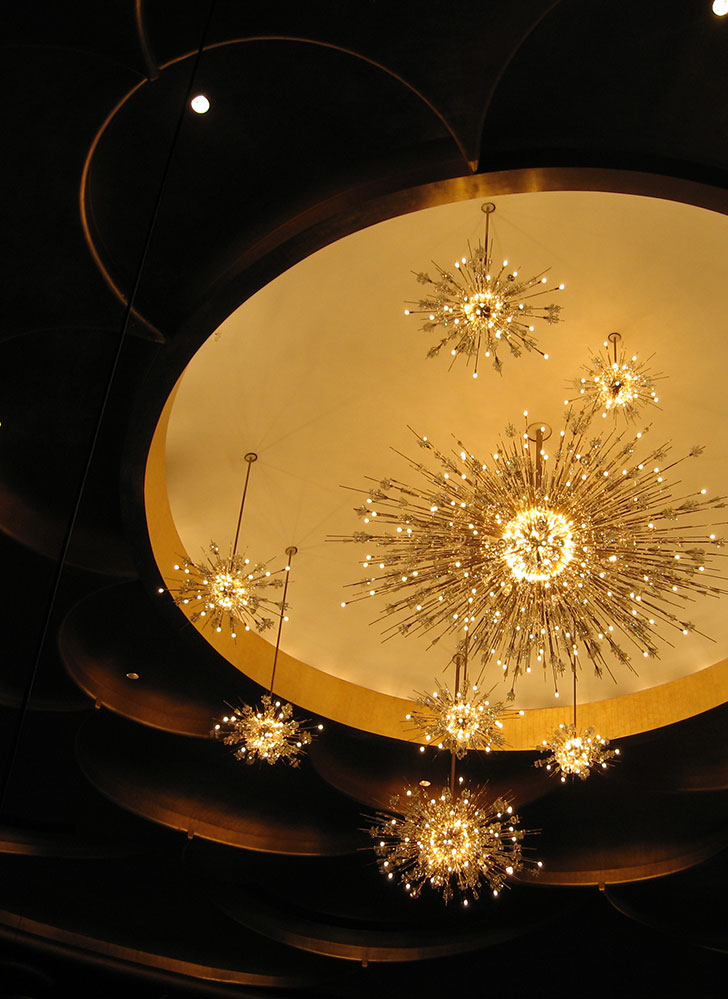 Chandeliers at the Metropolitan Opera Auditorium, Hans Herald Rath, 1966, New York
Relevant Terminology/History
A Chandelier is a branched ornamental light fixture designed to be mounted on ceilings or walls. Classic chandeliers have arrays of hanging crystal prisms to illuminate a room with refracted light, while contemporary chandeliers assume a more minimalist design that does not contain prisms and illuminate a room with direct light from the lamps, sometimes also equipped with translucent glass covering each lamp.
Crystal is a solid whose atoms are arranged in a "highly ordered" repeating pattern. These patterns are called crystal systems. If a mineral has its atoms arranged in one of them, then that mineral is a crystal.
For more information on crystals, visit Hidden Gems.
Swarovski crystals are from an Austrian producer of glass based in Wattens, Austria, and has existed as a family-owned business since its founding in 1895 by Daniel Swarovski. Swarovski crystals are a form of glass that has been cut to have identical facets on the outside so that it reflects light in beautiful ways. This special glass is mixed from quartz sand, potash, soda, and other materials at a high temperature, following Swarovski's patented manufacturing process. This means that Swarovski crystals aren't gemstones, nor are they naturally occurring crystals.
The Met (Metropolitan) Gala or Met Ball is an annual fundraising gala held for the benefit of the Metropolitan Museum of Art's Costume Institute in New York City. The Met Gala is popularly regarded as the world's most prestigious and glamorous fashion event and social gathering and is known as "fashion's biggest night". Personalities who are perceived to be culturally relevant to contemporary society amongst various professional spheres, including fashion, film, television, music, theater, business, sports, social media, and politics, are invited to attend by the fashion magazine Vogue.
It is held annually on the first Monday of May, which marks the opening of the Costume Institute's annual fashion exhibit. Each year's event celebrates the specific theme of that year's Costume Institute exhibition, which sets the tone for the formal attire of the night.
Guests are expected to curate their fashion to match the theme of the annual exhibit, generally in haute couture.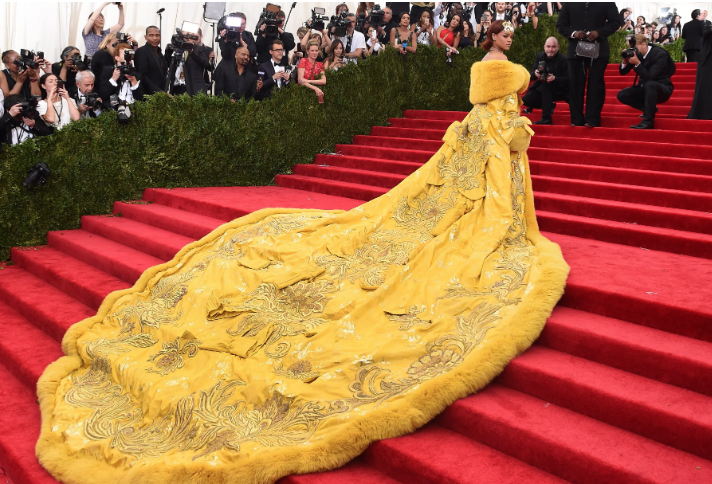 Rihanna, 2015, Guo Pei, China: Through the Looking Glass, image courtesy of Vogue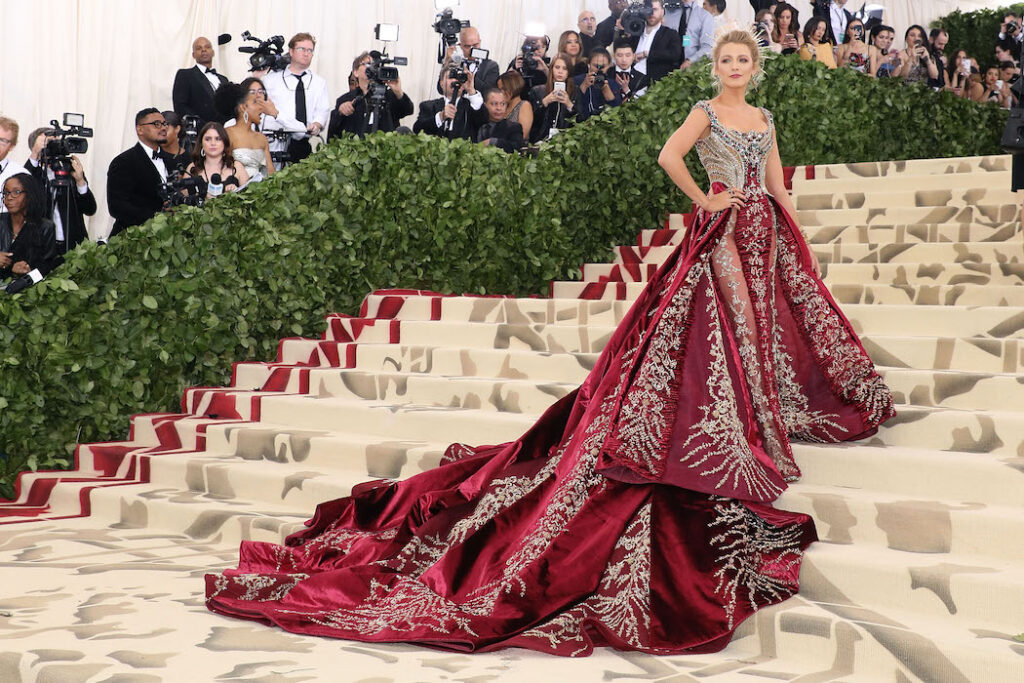 Blake Lively, 2018, Versace, Heavenly Bodies: Fashion & The Catholic Imagination, image courtesy of Vogue
A fascinator is a formal millinery headpiece. Since the 1990s the term has referred to a type of formal headwear worn as an alternative to a hat.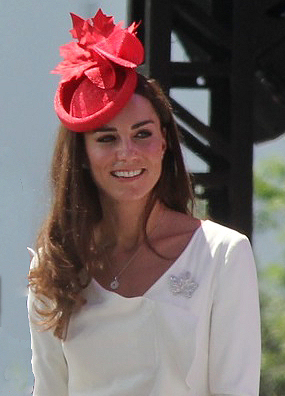 Catherine, Princess of Wales, wearing a red fascinator during her visit to Canada in 2011, image courtesy of Wikipedia
Learning Guide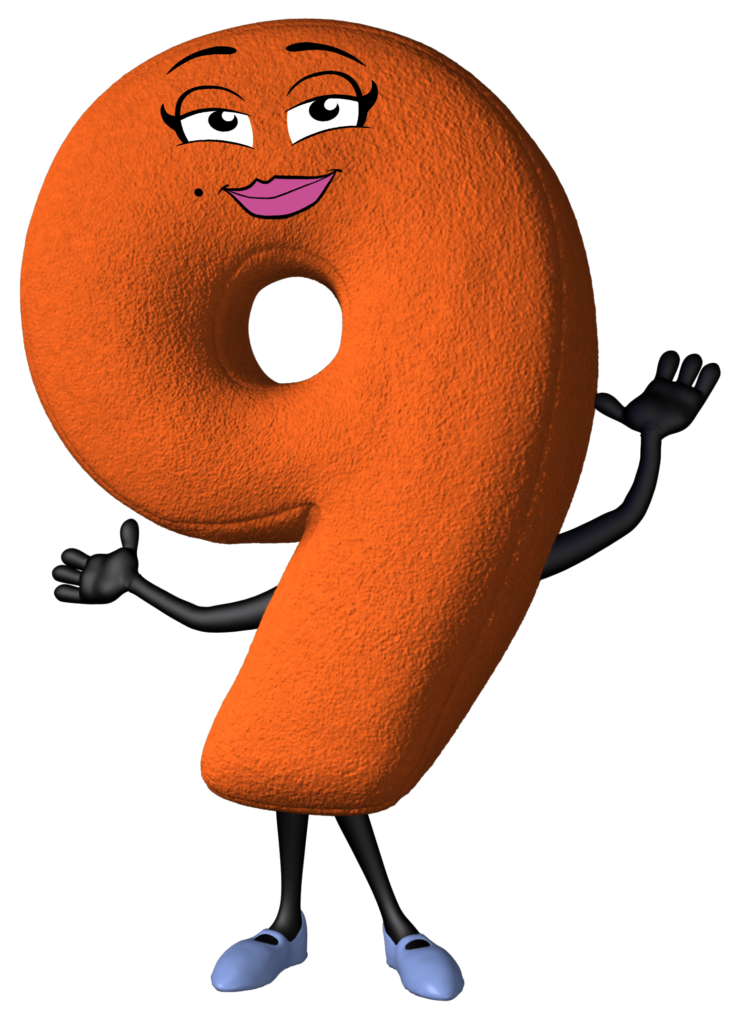 What do you think the title has to do with the art?
Why do you think Number Character 9 and STEM Squad Character Phi are speaking about the art?
How do Number Character 9 and STEM Squad Character Phi differ from their appearance in Nocturne 5 and Zoopsia?
Considering when Met Chandeliers were installed outside the Brunnier Gallery, is it possible Number Character 9 and STEM Squad Character Phi are being very fashionable by wearing fascinators that resemble Met Chandeliers?
How does the red image with white numbers relate to the art?
How does the hidden blue image relate to the art?
Have you ever seen a chandelier? If so, where?
Do you think Number Character 9 and STEM Squad Character Phi could be considered muses? Why?
Do you think some attendees at the Met Gala should dress as Number Character 9 and STEM Squad Character Phi? Would they be considered rather "plain" compared to many of the outfits worn at recent Met Galas?